IMPRESSUM
nach Telemediengesetz §5
AUGE ALTONA
ZEISEWEG 9
D22765 HAMBURG
GERMANY
OFFICE +49 40 30391188
EMAIL mail@auge-altona.de
TIMO SCHIERHORN
Timo is a very very accurate filmmaker.
He once attempted to catalogue the entire internet in a single night.
KATHARINA DUVE
Kati´s abilities as a filmmaker are comparable to a swiss army knife.
But do not mention the word "Kartoffelsuppe".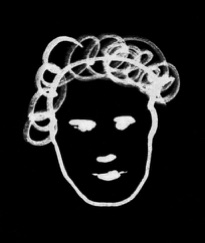 AUGE ALTONA is a group of filmmakers based in Hamburg.
They operate as a unit as well as supporting each other with individual projects.
In music video, visual arts and film, AUGE ALTONA has collaborated with a number of nationally and internationally known artists.
Especially their liason with german group Deichkind has earned them a lot of attention.
Since 2011 they exclusively create all visual content for the band.
Their work has been screened and exhibited all over the world.
AWARDS
2019 PREIS FÜR POPKULTUR, Kategorie Lieblingsvideo 2019
2018 PREIS FÜR POPKULTUR, Kategorie Lieblingsvideo 2018
2018 ECHO, Best Music Video National 2018, Beatsteaks feat Deichkind, L auf der Stirn
2017 HANS Musikpreis Hamburg for Best Imaging 2017, Auge Altona
2016    Honorary Mention, MUVI Award, Kurzfilmtage Oberhausen, Die Goldenen Zitronen, If I were a Sneaker
2015 Theodor-König-Award, Best Set & Costume Design, Deichkind, Sone Musik
2015    Honorary Mention, Prix Ars Electronica, Linz, Deichkind, Denken Sie Groß
2015    Audience MUVI Award, Kurzfilmtage Oberhausen, Deichkind, Denken Sie Groß
2014    1st Jury MUVI Award, Kurzfilmtage Oberhausen, Die Goldenen Zitronen, Der Investor
2012    2nd Jury MUVI and Audience MUVI Award, Kurzfilmtage Oberhausen, Die Vögel, Fratzengulsch